Security tailored to your requirements
Security tailored to your requirements
CCTV Equipment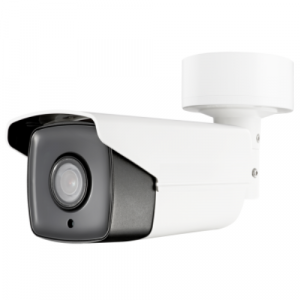 DBA CCTV offers a range of professional CCTV equipment which can be tailored to your needs. Our inhouse team are on hand to offer you the best advice to secure your premises with surveillance technology with our ability to offer bespoke packages tailored to your needs.
Our range of CCTV products are:
CCTV Cameras IP/HD Analogue (Inc. Covert Cameras)
DVR's / NVR's (Inc. Surveillance Hard Disk Drives)
CCTV Monitors
Power Supplies, Brackets, POE Switches
Connectors, plugs, sockets, terminal strips and batteries
Int/Ext. Coaxial & CAT5 Cable
Remote access via PC and Smartphone
CCTV Installation
DBA CCTV offers a first class installation services to businesses throughout Worcestershire, Herefordshire and Gloucestershire. Our service includes a site survey to establish your security needs, ensuring we provide the right products and services to you.
Our installation service is carried out in a professional manner and we ensure we leave every installation with our customers feeling 100% satisfied. Our installation service doesn't just stop there, we are on hand to offer remote and field technical support after installation to ensure everything runs smoothly.
Mobile Surveillance Tower Rental
DBA CCTV offers a rental service of highly professional and bespoke Mobile Surveillance Towers. These towers are designed to give the best security to temporary sites on many sectors such as vacant property sites, building and construction sites, public area surveillance and borders and ports.
 Our inhouse logistics team are on hand to help set up and deploy our Mobile Surveillance Tower onto your site. Our towers are easy to move around on a pallet truck. We offer continuous remote support Monday to Friday between 9am-5pm.
 Our rental service comes with affordable prices on finance deals. Contact us today to find out more.
Walk Through Metal Knife Arches
DBA CCTV offers a range of Walk Through Metal Knife Arches which are available to buy, rent or finance.
Our metal arches are designed to prevent knife crime and keep people safe in communities across the UK. All of our metal arches are can be deployed in static applications such as school, hospitals and train stations and portable locations such as festivals, concerts and sports events.
We have made guide through manuals and YouTube videos to help you get set up. We are on hand to provide an excellent delivery service to any site within mainland UK.
ANPR
DBA CCTV offers an array of Automatic Number Plate Recognition solutions for police, governments, the transport sector and car park management.
The key features to our ANPR systems are:
Dedicated software package for number plate capture and recognition.
High accuracy detection when compared with camera only software.
Parking control features to manage time spent on site.
Barrier control with software managed whitelist/blacklist database.
Ability to recognise vehicle brand, model and colour. 96 brands, 800 models and 11 colours supported.
Lets talk about your security needs today.
Lets talk about your security needs today.
Lets talk about your security needs today.